How to recover data in case of disaster
Our world is constantly at risk from manmade- and natural disasters. An increasingly important issue in our modern world is figuring out how to recover valuable data from damaged hard disk drives. The sense of helplessness we felt after the 2011 Tsunami in Japan is the source of our motivation to develop and distribute an "initial reaction guideline" for the correct recovery of data. Although the final phases in data recovery must be done at the hands of experts, taking the correct initial actions can make a huge difference in the end. DISASTER DATA RECOVERY will provide you with the necessary information for data recovery in case of disaster, and we intend to reach out to as many people as possible to help our society become more resilient.


This initial reaction guideline for DISASTER DATA RECOVERY is created and distributed by Dai Shigamoto with help from Professor Tani from Kansai University.

Russian
Sasha Sheremetov

English
Frank Meincke

Chinese
Benjamin Wong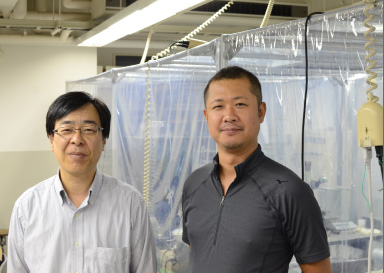 Other language versions will be ready soon.


1.Water comes inside HDD
2.Dirt comes inside HDD
3.HDD falls down and gets stong shock
4.Chips on PCB are gone
Features of HDD which suffered from natural disaster
Normal Data Recovery Process is useless, because the damage level is extremely high. After Natural Disaster, HDD gets broken like this.
What is Disaster Data Recovery ?
AFTER Disaster
Recover Computer System
The most difficult problem for data recovery.
which had suffered from natural disaster, like
tsunami, river flood, storm, and earthquake.
BEFORE Disaster
Protect Computer System and get Ready
for a big scale crash.
Physical Damage caused by Software.
HDD Customization for Platter Damage.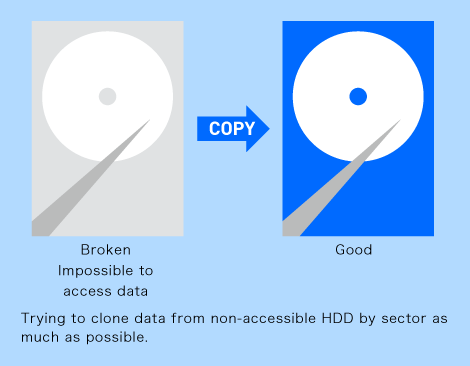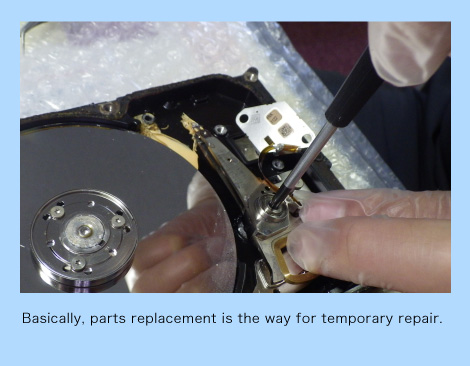 Replaceability with Donor Part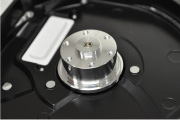 If
unique parts

are corrupt, there is no way to recover data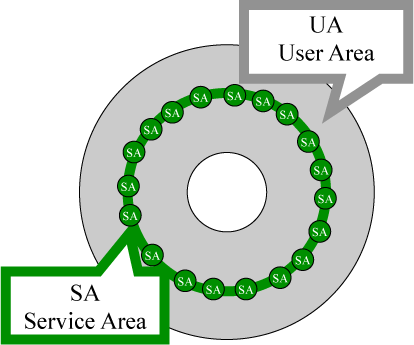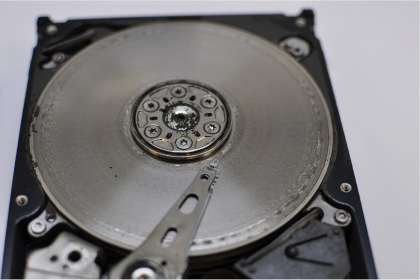 Data is recorded into
platters.
Replacement means nothing.
The Most Difficult problem is Platter Damage
For a long time, DR from scratched disk has been impossibleIf the Surface is partially damaged only, there must remain data at non-scratched zone,,,,,,,,,,
Why is it so difficult to read damaged surface ?

How head crash damages the surface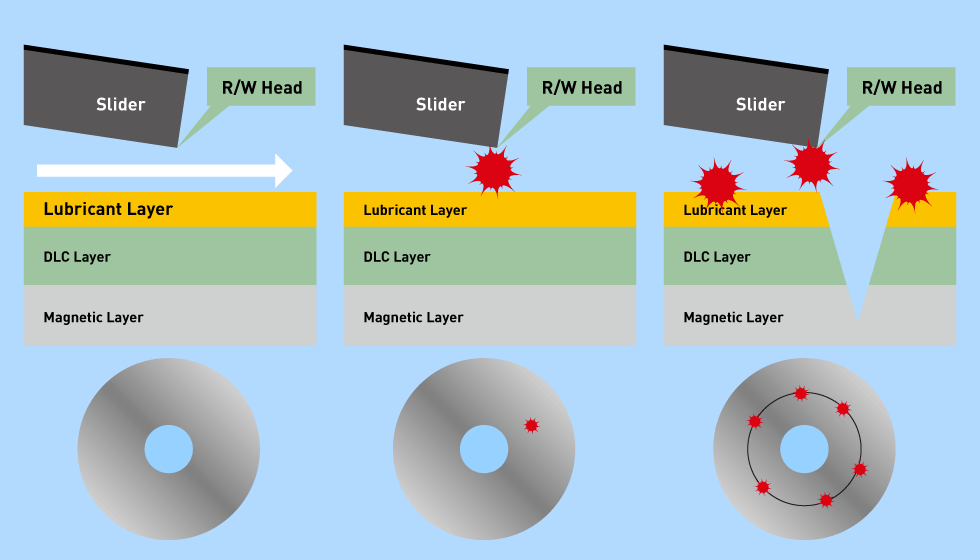 The 1st step of the research completed with a good result

Media Coverage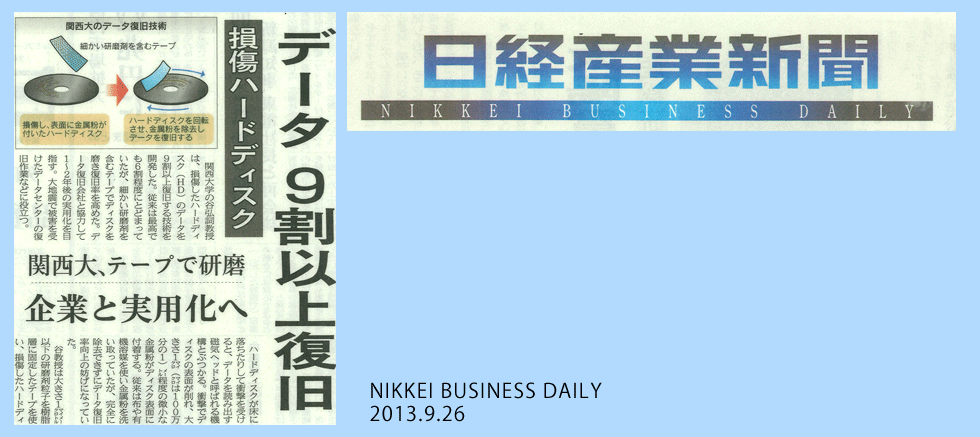 FirmWare & Service Modules
Needs to complete each sequence,

SA Modules are loaded into PCB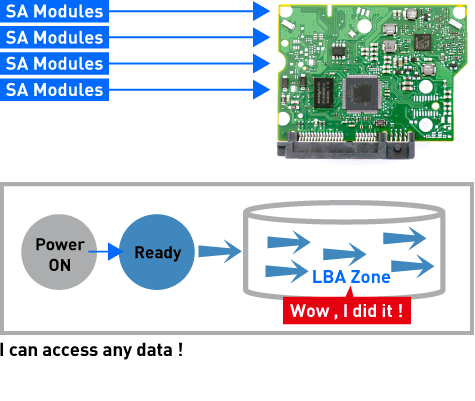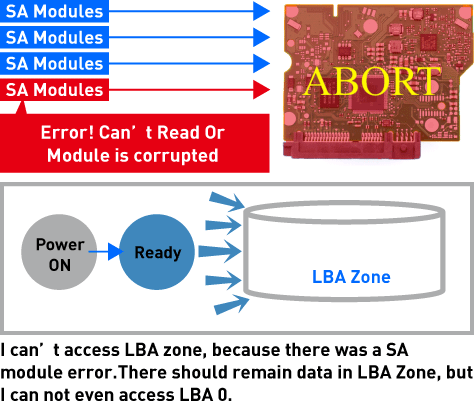 Data Recovery Engineer
Dai Shimogaito